My weekly message to staff from 14/09/2018

Welcome to The View

Hello, my name is Rob, and I'm your chief executive.
It could be easy to become jaundiced and cynical when faced with a continuous cycle of "awareness days". What difference do they make anyway? I would argue that they can make a profound and lasting difference that echoes through time. Let's take two examples from this week.
Sepsis claims about 31,000 lives each year in England. Children, people over 75, people who are immunosuppressed and those with multi morbidity are more at risk. Better diagnosis and treatment of sepsis has become a priority for the NHS in England since 2015, following tragic cases of delayed treatment where parents fought for greater understanding and focus on sepsis. World Sepsis Day took place on Thursday and continues to highlight changes that are required.
Zoe Picton-Howell worked with UK Sepsis on their campaign on the day. She wanted the following to be widely heard:
This is a lesson that she has learned the hard way, following the death of her son Adam in 2015. It is a lesson we need to learn, given our patients and service users are vulnerable and often have cognitive or physical issues or both. If you read the sections on people at risk, they are our community matron caseloads, the people on a district nurse, podiatrist or occupational therapist's round and the children our learning disability, specialist nurses and therapists see every day. You can read the NICE guidance available to help staff spot the early signs of sepsis here.
You can also read Adam's description of what good care looks like here. Please do, he communicated it from a hospital bed by blinking the words to his mum, and the wisdom of a disabled 13 year old boy provides firm evidence that everyone has skills and assets to bring if we only find a way to see them.
World Suicide Prevention Day on Monday got a lot of airtime. Events took place around the patch and across our Trust. The mayor and mayoress of Barnsley attended a football tournament at the wonderful Barnsley FC on Monday in aid of suicide awareness for example. Thanks to Hannah Burton, sports lead, for supporting the #AlrightPal campaign aimed at getting men to talk more openly.
This is something I care about and have been prompted into action by the Time to Talk campaign. It was that campaign that made me talk about the suicide of my brother. I now do so openly and have been overwhelmed by the responses from other people affected. The Wakefield and 5 Towns Recovery College runs a "Let's talk about suicide" course – a friendly and confidential session where students learn the facts and common myths about suicide – to which I contribute with this short film. I know it makes a difference – from the people who have also been bereaved by suicide who I speak to and those who have come back from the brink.
Read these messages of hope that the Trust has been promoting this week. Hopelessness and helplessness are dominant feelings for people who have suicidal ideation. And we know that only 28% of people who die by suicide are in touch with mental health services. The rest are in touch with someone else or hidden. Hence the shock often felt when someone dies by suicide because nobody was aware of the suffering.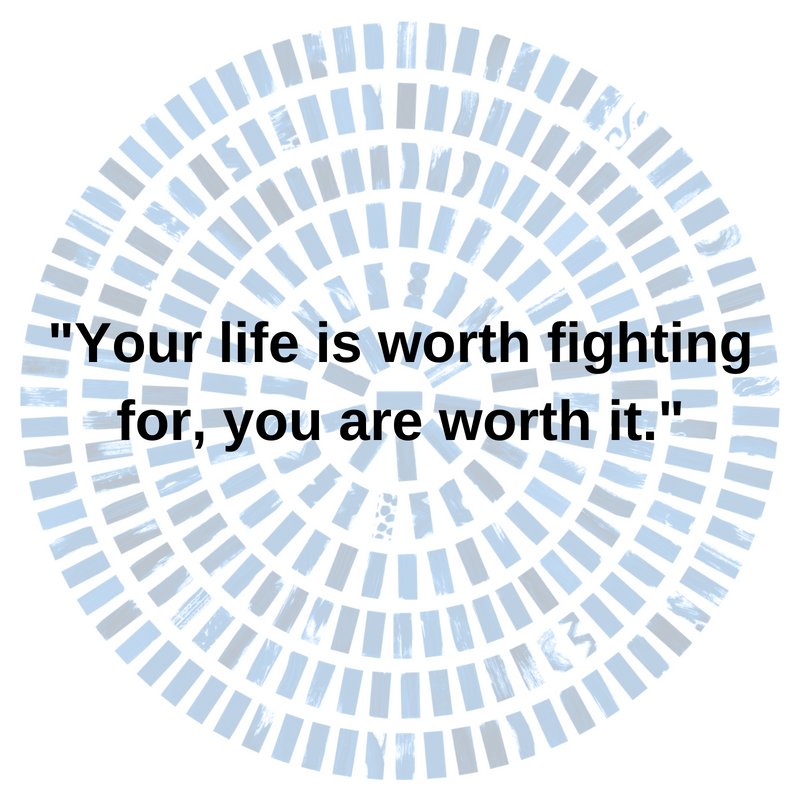 I would encourage everyone to take this free 20 minute training provided by the zero suicide alliance. You never know, you may just save a life.
Do awareness raising days make a difference? They can where they provoke action and a response. Zoe put personal tragedy to one side and used World Sepsis Day to inform and educate. Hannah got vulnerable people together and used World Suicide Prevention Day to inspire and motivate. So what will your response be?
Have a great weekend
Rob
Chief executive